Global & local tournaments!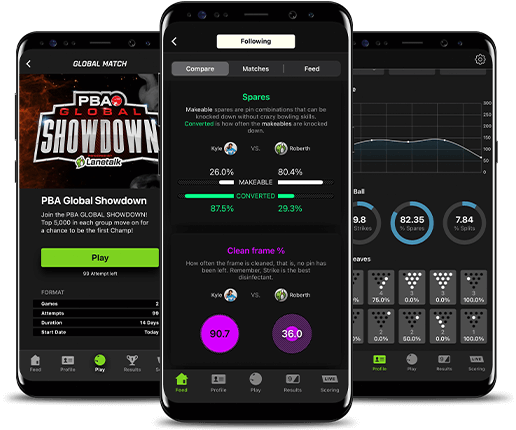 The most popular features:
Challenge friends, where ever they are
Play global or national tournaments from your home center
Stats from all frames in the app, training as well as tournaments
Share your best scorecards on social media
Follow friends and competitors in the Live Scoring feature
BECOME A BETTER BOWLER
KEEP TRACK OF FRIENDS
AND COMPETITION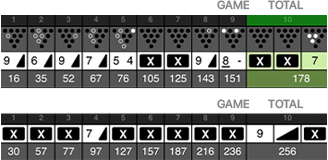 Live Scoring
Watch tournaments or leagues from anywhere in real-time.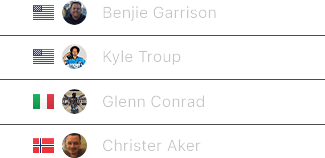 Master The Leaderboards
Master the leaderboard at your local center and around the world.
Games tracked, and counting:
169 269 370
"Lanetalk has taken my bowling
to a whole new level with better training
and more tournaments"

Latest connected centers
16 Sept Limerick Bowl , Limerick, PA, USA
16 Sept Bowlero Lanes Of Lakewood, Lakewood, WA, USA
15 Sept Bowl America Falls Church, Falls Church, VA, USA
15 Sept Bowl America Shirley, Alexandria, VA, USA
15 Sept Zodos Bowling And Beyond, Goleta, CA, USA
15 Sept Berks Lanes, Sinking Spring, PA, USA
13 Sept Lakeview Lanes, Fulton, NY
11 Sept Bowlero Moreno Valley, Moreno Valley, CA, USA
11 Sept Shark Lanes, Patrick Air Force Base, FL, USA
11 Sept Spins Bowl Akron, Akron, OH, USA