Upcoming: The new tagging feature
We are continuously developing the app with new great features and we will soon release a new exiting tagging feature.
After the completion of your game, you will be asked to tag your game into different categories that suits your needs. Instead of the old categories "Practice" or "Competition, you can use your own tags such as the ball you are using or the oil pattern you play on.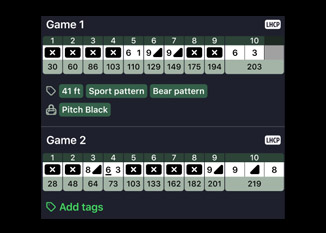 This will be great for filtering and statistics purposes. You will be able to see how you performed during league or a tournament, using your favorite ball on a specific oil pattern. This will help you to better understand your play and take your game to the next level.
More details will soon be revealed!