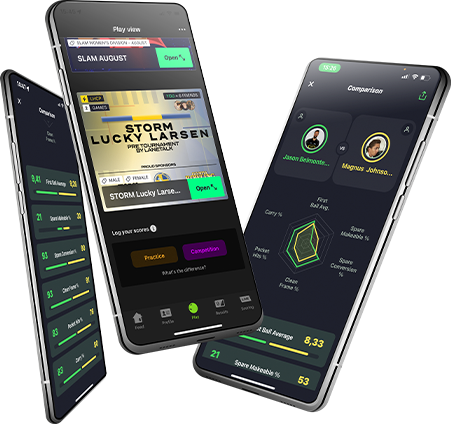 Upgrade to Lanetalk Supporter for only
$2.99/monTH
Unlimited access to free tournaments
Deep stats and insights based on ALL your games
(6 latest games in the free version)
Unlimited access to Live scoring & Digital score cards
Filter stats by time or game
Compare your stats with friends, competitors and PBA stars
Play online tournaments from your home center!
BECOME A BETTER BOWLER
KEEP TRACK OF FRIENDS AND COMPETITION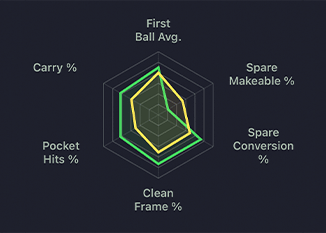 Compare
Use the radar chart to understand your strength and weaknesses when comparing with friends, competitors and PBA pro bowlers.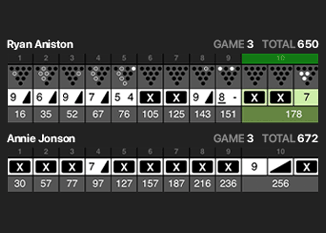 Live Scoring
Watch tournaments or leagues from anywhere in real-time.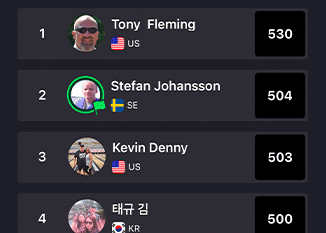 Master The Leaderboards
Master the leaderboard at your local center and around the world.
Games tracked, and counting:
299 269 370
"Lanetalk has taken my bowling
to a whole new level with better training
and more tournaments"

Latest connected centers
Nov 23 Orange Tenpin Bowl, Orange, NSW, Australia
Nov 22 Hyvinkään Keilahalli, Hyvinkää, Finland
Nov 19 Bowlaramana Lanes, Panama City, FL, USA
Nov 19 Maddog's Bowling, Sullivan, IN, USA
Nov 18 Colac Tenpin Bowl, Victoria, Australia
Nov 18 Thunderbird Lanes, Baraboo, WI, USA
Nov 17 Bowladium, Twentynine Palms, CA, USA
Nov 17 Bowlmaser in Brussels, Molenbeek-Saint-Jean, Belgium
Nov 17 Kittyhawk Lanes, Dayton, OH, USA
Nov 16 Hurlburt Lanes, Hurlburt Field, FL, USA
Nov 16 MacDill Lanes, Tampla, FL, USA
Nov 16 Energy Lanes, Gillette, WY, USA
Nov 15 South Lanes, Sheppard AFB, TX, USA
Nov 15 Warren Lanes, Warren AFB, WY, USA