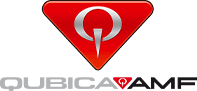 Requirements
– Conqueror Pro v10 or higher
– Lanetalk interface – Contact your local QubicaAMF sales representative
– Any Qubica/QubicaAMF scoring system (BES X, QScore, BES, Bowland X, Bowland and
Bowland Lite)
Instructions
Create an account by clicking the button below
Create Center Account

If the "Ltalk"-icon is grey;
– The Lanetalk interface isn't activated, contact your local QubicaAMF sales representative for assistance.
If the "Ltalk"-icon is green;
– Tap it to enable Lanetalk.
Enter your email address and password (key string) that you received when signing up.
Make sure you select all lanes!